APM Tournament Directors will endeavour to maintain a pleasant environment for all our customers, but are not responsible for the conduct of any player. We have established a code of conduct, and may deny the use of our venues and competition to repeat offenders.
The following are not permitted:
Collusion with another player or any other form of cheating
Verbally or physically threatening any patron or employee
Using profane or obscene language
Creating a disturbance by arguing, shouting, or making excessive noise
Throwing or shuffling tiles into the centre of the table before a Tournament Director arrives to check the score
Destroying or defacing property
The following actions are improper, and grounds for warning, suspension, or barring a repeat offender:
Deliberately acting out of turn。
Deliberately splashing mahjong tiles into the centre of the table。
Needlessly stalling the action of a game.
Making statements or taking action that could unfairly influence the course of play, whether or not the offender is involved in the game。
Using a cell phone at the table.
After rotating tables, the player should not tell the results of his previous opponents to his new opponents, and he should not elaborate in detail his own previous results. Also, one should not ask such information of his opponents。
PLAYER¨S OBLIGATIONS
The Tournament Director may require a player to testify to what he or she has seen or heard. The player has the obligation to give true witness. A player who deliberately bears false witness to undermine the fair and just rulings of the Tournament Director will be heavily penalized, up to the maximum penalty of disqualification and blacklisting.
In the event a player is caught cheating by a Tournament Director or by another player, an immediate disqualification and blacklisting will apply.
COLLUSION vs TACTICAL ALLIANCE
, Each player should play for oneself, aiming to achieve the best score and ranking for oneself. One must not intentionally play to the detriment of one's results with the purpose of improving the results of a certain other player. This is called collusion, and is a serious offense punishable by disqualification and blacklisting.
, During the play of a hand, the situation may arise that an opponent has developed a major threat of a high-scoring hand. In such case, sometimes it is to one's advantage to deliberately help another opponent win a small hand (even deliberately discarding the winning tile for the opponent), so as to escape the threat of the big hand. This strategy is called "Tactical Alliance", and is legally allowed because the purpose is to avoid a big loss for oneself, which is to one's own benefit.
, There is also the case that, while an opponent is clearly threatening a big hand, one also has a big hand himself with a good chance of winning (already calling or close to calling). In this case, one may want to risk discarding dangerous tiles because he does not want to abandon his own big hand. This is considered legal risk-taking.
, Even when the player has accumulated a negative score in the round, and is likely to be eliminated, he should still play to the best of his ability, and should not discard recklessly. Otherwise, the player may be penalized for collusion, regardless of whether he has arranged any illicit agreements with another player or not.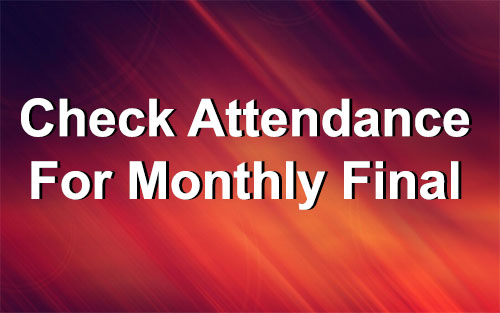 Monday Afternoon--Strathfield Sports Club
1
Fiony LAU WCG1321386
960
2
Tai KWAK WCG1421681
745
3
Zhenzhen LIU WCG1922987
600
4
Zhaolan NI WCG1421990
550
5
Ng CHER CHAIR WCG1321028
385
6
Henry CHOI WCG1321080
355
7
Zhen LU WCG1421703
275
8
Lai Yin CHUI WCG1522134
250
9
Hoong Ghee WONG WCG1622247
225
10
Des CHEE WCG1321018
210